Course details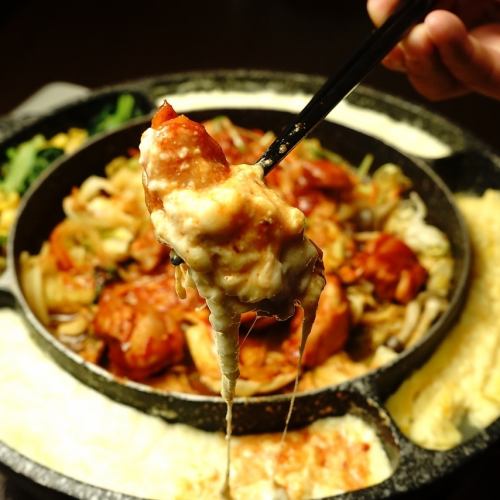 OPEN Commemoration ★ Main Choice ★ 【Chegot Tiger Course】 All you can drink 2h All 7 items 4000 yen ⇒ 3500 yen (tax included)
By using a coupon3500 yen
Fri, Sat, pre-celebration coupons unavailable
7items

2persons

~

All-you-can-drink available

★ Makgeolis Including Various Drinks of 50 or More ♪ 90 Minutes All-you-can-drink!
You can choose from topical cheese taccarbie and kimchi chige etc!
Menu
★ Assorted 3 kinds of Namul
★ Kimchi potato salad
★ Chapche
★ Main choice
Cheese Takkarubi
Crystal Samgyeopsal
Kimchi soymilk Tige
Kimchi Chigae
★ Fried chicken
Yannyom garlic sauce
★ It changes depending on main ___ MAIN.
Cheese Taccarbie → Pokpa
Kimchichige → ramen
Crystal Samgyeopsal → Kimpa
★ Annin tofu
All-you-can-drink menu
·beer
- Draft beer (squeezed most giraffe)
- Rice wine
- Various
·Cocktail
- About 20 species
· Sake · shochu
· Hot spring / cold wheat shochu / sweet distilled spirit
· Sake High Wine
· Lemon Shochu High / Lime Shochu High / Oolong High / Calpis Shochu High / Orange Shochu Hi / Umecho High Other · Red Wine / White Wine
- Plum wine, whiskey
Rock / whiskey and water / highball
·Non-alcoholic
· Yuzu tea / white peach tea / raw tea / oolong tea / coca-cola / ginger ale / orange juice / grapefruit juice
Reservation deadline

Coming to the store until the day 16 of the desired date
2018/06/19 update